When is Prime Day 2020?
Amazon Prime Day usually takes place in July, bringing with it savings across the site for Prime members – especially on Amazon's own devices, like the Fire tablets and Echo smart home kit.
2020 is a little different of course, and multiple reports have suggested that Amazon has delayed its blow-out sale until later in the year – though it may have a Summer Sale instead to tide it over.
When is Amazon Prime Day 2020?
Prime Day 2020 is most likely to take place in October, though Amazon hasn't revealed an official date.
The delay is expected thanks to a Business Insider report on an email sent to third-party sellers. It suggests that 5 October should be used as a placeholder date, but warns that "exact Prime Day dates have not been announced."
"A definitive date will be announced as we get closer to the event," the email adds. "We are looking forward to seeing submissions that offer the most delight to customers during one of the biggest shopping days of the year, Prime Day!"
In the past, Prime Day has run somewhere between 10 and 16 July. Last year, Prime Day began Monday 15 July, and finished at 11:59 on Tuesday 16 July, marking the first time the sale continued for two days straight.
Whenever it does happen, we wouldn't be surprised if Amazon extended its Prime event to a week in 2020 given the success of a two-day Prime Day, which outdid Black Friday and Cyber Monday combined.
Will there be an Amazon Summer Sale instead?
Rumour has it that to make up for the delay to Prime Day, Amazon will instead run a smaller Summer Sale event in July.
The Summer Sale event could allow brands to "sell excess inventory", according to a report by The New York Times.
This could include Amazon's own devices such as the Echo smart speakers and Fire tablets, after the company reportedly ordered an additional five million devices to meet Prime Day demand for its original July plans.
With the delay, the retail giant will have to sell off the excess stock at sharp discounts. This will cost the company a minimum of $100 million, and $300 million in the "worst case", according to internal notes seen by Reuters.
Some have questioned why Amazon would host a Summer Sale if it intends to delay Prime Day, but the Prime service prides itself on quick deliveries, which may not be met in the current situation. The Summer Sale could be a way to win back customers lost during the pandemic without tainting the Prime brand.
Like Black Friday, you'll likely start seeing summer sales and deals from other retailers around the same time if not earlier to compete with Amazon's Summer Sale and then Prime Day.
What is Amazon Prime Day?
Prime Day is a major sale event hosted by Amazon that offers exclusive discounts to its Prime members. Amazon launched its first Prime Day in the summer of 2015, to celebrate its 20th birthday. Prime Day 2020 will be the company's sixth such event.
Some of the most popular tech categories on Amazon during Prime Day 2019 were video game consoles and headphones, while some of the top selling products were Amazon's own Echo Show and Echo Show 5, and the Fire 7 tablet. The PlayStation Classic and Oral B electric toothbrushes were also popular purchases.
All customers need to be a Prime member in order to access Prime Day promotions or deals. Here's our step-by-step guide on signing up, or go to Amazon now to get its 30-day free trial.
If you're new to Amazon Prime and want to find out more about it, we have an article all about Amazon Prime benefits. In a nutshell, Amazon Prime is a service that started out as a way to get unlimited next day delivery, but has since evolved to include additional benefits such as access to Amazon's Netflix rival service, Prime Video.
What Amazon deals can I expect on Prime Day 2020?
Due to the Prime Day delay, we expect major discounts across Amazon's range of products such as its Echo smart home speakers, Ring video doorbells, Kindle e-readers, and Fire tablets and streaming sticks. Watch this space.
Last year, we saw major discounts across Apple Products, smart home, laptops, cameras headphones and speakers, and so much more. Amazon also slashed the cost of an annual Prime membership by £20.
Prime Day 2019 offered Featured Lightning Deals, as well – keep an eye out for these. These are the types of deals that are extremely cheap but sell out fast. You'll need to act quickly if you want to get your hands on them. See Amazon Prime Day Lightning deals.
Amazon Prime Day 2019 highlights
Last year, Prime Day allowed Prime members to get 4 months of Amazon Music Unlimited, Amazon's response to Spotify, for 99p. Typically users get a 1-month trial after which the rate goes to £9.99 per month, so the deal saved listeners nearly £30. Amazon is running a similar propmotion right now however which gets new customers 3 months for free.
Separately, you can still get 90 free days of Amazon Music Unlimited if you buy an Echo smart speaker or Fire tablet. Without an Echo or Fire device, you would typically get a 30-day free trial of Amazon Music Unlimited
Another deal highlight from last year included 3 months of Kindle Unlimited for £9.99, instead of £23.97. Unlimited offers access to over a million books and select magazine subscriptions.
New Prime members could sign up for Audible and get a £10 Amazon credit and two free audiobook credits on Prime Day 2019. Also on offer during Prime Day 2019 was Amazon Channels, the add-on service to Prime Video that lets you stream content from other TV networks like Discovery, ITV, Eurosport and more – see our guide to Channels here. Amazon offered 50% off the first three months on select channels.
Amazon Business also launched Business Prime which allows members benefits like free One-Day and Same Day delivery. See more about Business Prime here.
Amazon Prime Day Launches
In addition to making Prime Day longer in 2018, Amazon introduced a new initiative called Prime Day Launches, which returned for 2019. These are brand new products and special-editions that are available exclusively to Prime members first. See our full coverage of Prime Day launches.
Prime Day rivals from across the web
As Amazon Prime Day grows, the company's rivals have begun joining in with the fun. The following retailers all had their own sales:
How to get Amazon Prime
As mentioned, the catch to Prime Day is that you need to be an Amazon Prime customer in order to take advantage of the deals.
Remember Amazon also offers a 30-day free trial of Amazon Prime, and even free trial Prime members can get Amazon Prime Day deals. You can sign up to the Amazon Prime free trial here.
You can find out more about Amazon Prime and the huge number of features it offers in our complete guide to Amazon Prime.
Be sure to cancel your subscription before your free trial ends to avoid being charged, unless of course you find yourself enjoying it! Find out more about how to cancel your subscription properly here.
If you've previously had a free trial of Amazon Prime, you might be surprised to hear that you can do so again if it has been more than a year since your last trial.
Amazon Prime Day quick tips
Make sure your payment and shipping information is up to date now to be ready to make quick purchases on the day.
Consider turning on Amazon's 1-click purchase option.
Use the Watch this Deal button on upcoming deals you see on Amazon's website, to make sure you don't miss them.
Join the Waitlist for products that say 100% claimed, because people often change their minds and don't buy. You'll get a notification to alert you if more become available.
---
PS4 Game eFootball Pro Evolution Soccer 2020 for PlayStation 4 [English]
Pes 2020 ushers in a new decade of industry-leading football simulation with a bold promise to revolutionize football and introduce the sport to a global audience. The PES series continues its dedicated pursuit of realism, taking consideration of fan feedback to bring several impactful changes that instils every moment of play with a sense of complete freedom and control. Key changes include a remastered version of master League, a brand-new mode called match day and a completely overhauled visual identity for in-game menus. Huge changes are coming to fan-favorite mode master League, headlined by a powerful new interactive dialogue system that puts the reins firmly in players hands when it comes to controlling story progression. This enables players to choose responses that suit their personality to drive progression and create their own personal master League story. In a brand-new mode for PES 2020, match day distils the essence of football culture into a competitive format that lifts players out of the Spectator stands and puts them onto the pitch. Align yourself with one of two different sides at the start of each weekly event, where every perfectly placed Pass and show-stopping goal unleashed contributes points towards victory. Beyond master League and match day, numerous significant changes have been made to PES 2020 as a direct result of fan feedback. This includes upgraded trapping mechanics and new techniques; context-sensitive kick accuracy; more realistic defense and the addition of the intentional foul; an adaptive player interaction system that recreates player personalities on the pitch; and much more. The beautiful game has never looked better this year, with PES 2020 Introducing an enhanced lighting engine, improved player models, realistic cut scenes and replay Footage, plus a completely new present camera angle that offers a compelling broadcast feel.
£43.99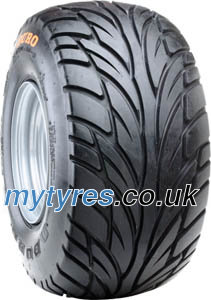 Duro DI 2020 ( 20x10.00-9 TL )
Duro DI 2020 ( 20x10.00-9 TL )
£96.99
by
: Duro
Metroid Prime 4 Switch
Metroid Prime 4 is an upcoming firstperson actionadventure game. As part of the Metroid series it will be the fourth main installment in the Metroid Prime series and a sequel to Metroid Prime 3: Corruption. More details coming soon ...
£47.95
by
: Nintendo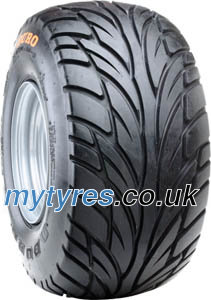 Duro DI 2020 ( 22x10.00-10 TL )
Duro DI 2020 ( 22x10.00-10 TL )
£95.69
by
: Duro